New skincare - Optimo
Optimo, a premium range of skincare products from Japan, is a revolutionary way to strengthen, cleanse and moisturize your skin, acting as a boost for the skin's natural immunity to fend off every day harm. With a bold formulation based on many years of research, these Optimo products only use ingredients of the highest quality with strict production procedures, always ensuring the best results for the best you.
More info
Naturally from the Nature
With a quest to obtain these offerings for their loved ones, they embarked on an extensive worldwide source & adhering to a strict set of requirements, allowed for only the very best products with superior ingredients, sourced only from the most natural and organic farms, coupled with extensive research and proven trials and efficacy that passed the stringent checklist, to become a product offered under the us.
ABOUT BIO ESSENTIALS INTERNATIONAL GROUP
We offer only products that are Premium-Grade, Award-Winning formulas usually manufactured by leading, privately held international labs. Products are sourced from the wide reaches of the globe, but only the best, superior quality products, which go through a stringent process would qualify to be a part of the coveted range under BIOe brand of Nutraceutical Products.
Our GMP Factories
Our GMP (Good Manufacturing Practice) certifed factories are located at the valley of the Japanese Alps in Toyama region. This region is considered the "Pharmacy Kingdom" of Japan; due mainly in part of the rich soil, abundance of organic produce, water & air quality. Coistered amongst the lush, clean Japanese Alps, Toyama region boosts some of Japan's richest & unspoilt habitat.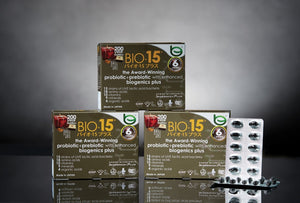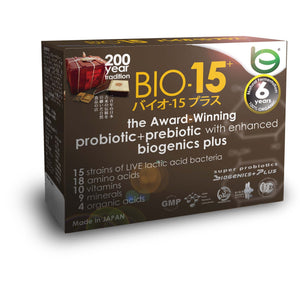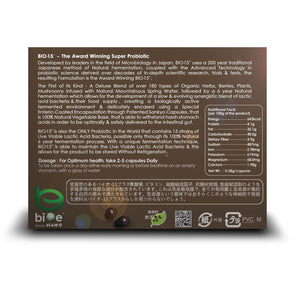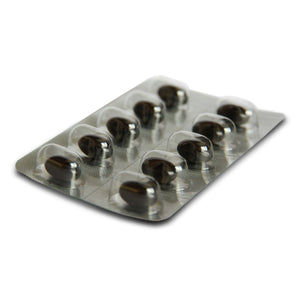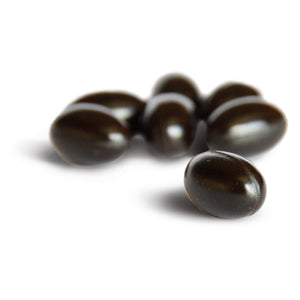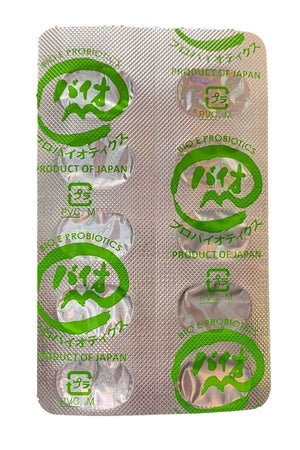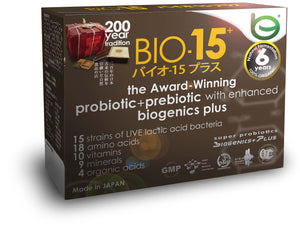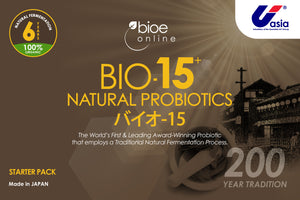 BIO-15 Probiotics is the only Probiotic in the World that is a "super" probiotic that contains Probiotic, Prebiotic, Biogencis and Supernatant is retained.  Following a 6-year fermentation process, this natural blend contains 180 types of fruits, herbs, vegetables, berries, mushrooms, and spring water.
With over 15 clinically proven live-strains you can enjoy optimal digestive and gut health. Not only does this improve your bowel system but also the energy levels, immunity, and overall health.
A "super" probiotic
The World's first and leading Award-Winning Probiotic that employs a traditional, 100% natural fermentation process uniquely from Japan.  Resulting in highly effective, powerful all natural premium probiotic.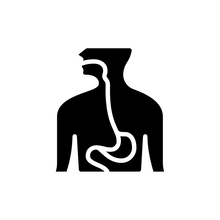 Digestive Health
15 clinically proven live-strains of viable lactic acid bacterias helps to improve digestion and absorption of nutrients that your body needs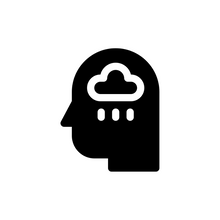 Stress Relief
Contain specific probiotic strains to aid relieving stress and regulate your body's cholesterol level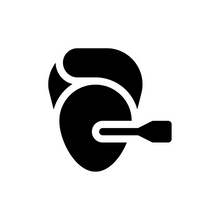 Beautiful Skin
Boosted with natural anti-oxidants to reduce the effect of aging and improves your skin health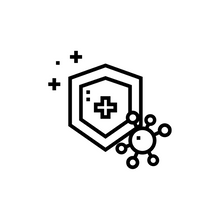 Immune System
Balance your gut microbiota to achieve good immunity and helps alleviate many allergies and diseases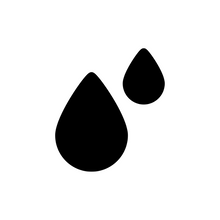 Detoxification
Support main organ of the body for removing toxins and helps to regulate blood circulation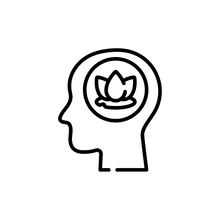 Mental Wellness
Effect on energy levels, mental alertness, give a boost to your general well being, mood and cognitive function
History Behind the Legend
Bringing you 200 years of Traditional Japanese Herbal Know-how. The Award-winning Symbiotic.
Founded during the 1690s, through the Tokugawa Shogunate in 1790s, from feudal lords, daimios, famous kabuki stars and to the present day Japanese Imperial Household,
Learn more about the bio15 probiotic
I've suffered from bad skin and allergies almost all my life till I started to use BIO-15. It was incredible as not only did I improve my digestion, my skin started to look radiant and I use less moisturisers during the night. My allergies improved dramatically and I feel a lot healthier now!
Tiffany Lim, 38yrs, Sales
I'm a former athlete and I still do my regular exercise. However, over the years as I got older, it has been getting harder as I easily get tired. I also have bad bowel movements and indigestion. My son introduced BIO-15 to me several years back. It was slow initially, but after a few months, I started to have better digestion. My stamina improved and I was able to continue with my exercise.
Peter Loh, 71yrs, Retired
I used BIO-15 when I was pregnant and now my children are on it. It is a very good product and it has kept my family very healthy. I used to have to go to the doctors quite often when I was younger but now I noticed my health has improved.
Tomiko Ayumi, 29 yrs, Housewife
Japan – living in Singapore
I had very bad Eczema since I was a teenager and have spent thousands trying to find a cure for it over the years. My doctor friend introduced BIO-15 to me and after using it for 3 months, the itching started to stop. Now, it has disappeared. My entire family is on it now including my daughter's family. It is a very good product.
Tan Cheng Bok, 55 yrs, Retired
My family has always had a problem with Eczema and allergies. We've tried numerous remedies from Western drugs to Chinese Herbs but got little results from it all. About 5 years back, our neighbour brought us a box of BIO-15. It was perhaps the best "gift" they had given us. My kids and I have since enjoyed better skin and completion and I do recommend to anyone to try this product. I've always been a stickler on all things organic and natural and Bio15 fits the bill on all count!
Mrs Barker, 48 yrs, Housewife
I work in a very stressful environment and have long hours and very bad diet. My good friend introduced BIO-15 to me about a year ago. He was right, I use to have very bad stomach problems and was tired a lot of times. Now, my stomach problems are gone and I have been feeling less tired and I have not fallen sick since. It has improved my health a lot.
Adi Widjaya, 27 yrs, Professional Executive
I have bad digestion since I was a boy and this made me have bad allergies. After I consumed BIO-15 my digestion and allergies improved. It has also given me more energy when I go to work.
Mr Thanasukolwit, 41 yrs, Manager
My husband had a heart operation several years ago and after that he complained of tiredness and fell sick very easily. After I introduced him BIO-15, his appetite improved and gained more energy.
Mdm Ayub, 52 yrs, Housewife
This product BIO-15 has improved my overall health greatly. I used to feel tired and lethargic a lot but now, I am already 60 and am enjoying my daily Tai Chi and Lion dance with my husband!
Mdm Tan, 60 yrs, Housewife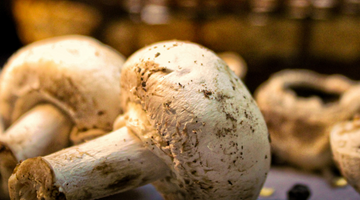 Mushrooms: From Myths to Facts
The truth is that fungi have many medicinal properties and, after being washed and well prepared, can provide us with key compounds that are found almost nowhere else, such as Betaglucan.